Availability: In Stock
Shipping: Calculated at Checkout
Are you an educator? You may be able to receive special pricing by requesting a custom quote.
Request a Quote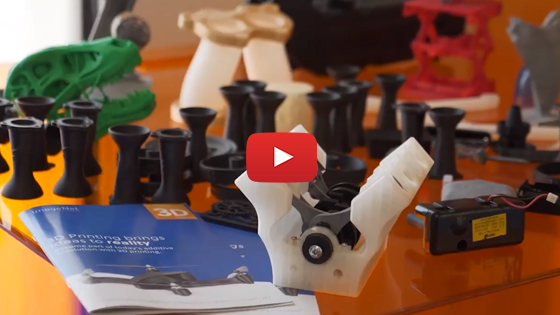 We're passionate about 3D printing.
Watch the video to learn what makes buying from ImageNet unique.
Description
Get everything you need to be up and running immediately, all while saving off the individual prices with Ultimaker's machine and filament bundles!
Ultimaker's S5, featuring a large build volume, user-friendly setup, and reliable dual extrusion, is an industry leading, user-friendly desktop 3D printer that is an answer to all your professional printing needs!
Bundle Includes
1 Ultimaker S5 3D Printer
8 T-PLA or PLA Filament Spools
2 PVA Filament Spools
Features
Enhanced Reliability
To ensure a flawless first layer, the S5's active bed leveling and closed front control airflow, while the filament flow sensor allows the user to pause the print and be aware of low filament issues. 
Bigger Build Volume
An impressive build volume from a desktop printer (330 x 240 x 300 mm) and reliable dual extrusion and water-soluble support allow the user the freedom to print multiple parts at once with maximum efficiency. 
Get the dimensions you designed for with the Ultimaker S5.
Fast Setup & High Uptime
With Ultimaker's unique print core design, swap nozzles in seconds to switch between build and support materials, or choose from 0.8, 0.4, or 0.25 mm print cores for fast or detailed prints.
Easy Touch Control
A 4.7-inch (11.9 cm) touch display makes operating the 3D printer effortless, displaying visual guides to explain configuration changes and maintenance, plus a visual preview of your print.
An integrated touchscreen allows easy, intuitive control.
Designed to Connect
The Ultimaker S5 auto-detects material and print core configuration, while over-the-air firmware upgrades make adding the latest features simple. Print over Wi-Fi, Ethernet, or from a USB stick, and monitor progress via the built-in camera.
Techincal Specifications
Build Volume
330 x 240 x 300 mm
Materials
Nylon
ABS
PVA
CPE+
Tough PLA
TPU 95A
Z-Index Resolution
0.25 mm nozzle: 150 - 60 micron
0.4 mm nozzle: 200 - 20 micron
0.8 mm nozzle: 600 - 20 micron
Build Plate Type
Heated glass build plate
Heated aluminum build plate
Heating
Build Plate: 20 - 140 °C
Nozzle:180 - 280 °C
Software
Ultimaker Cura
Cura Connect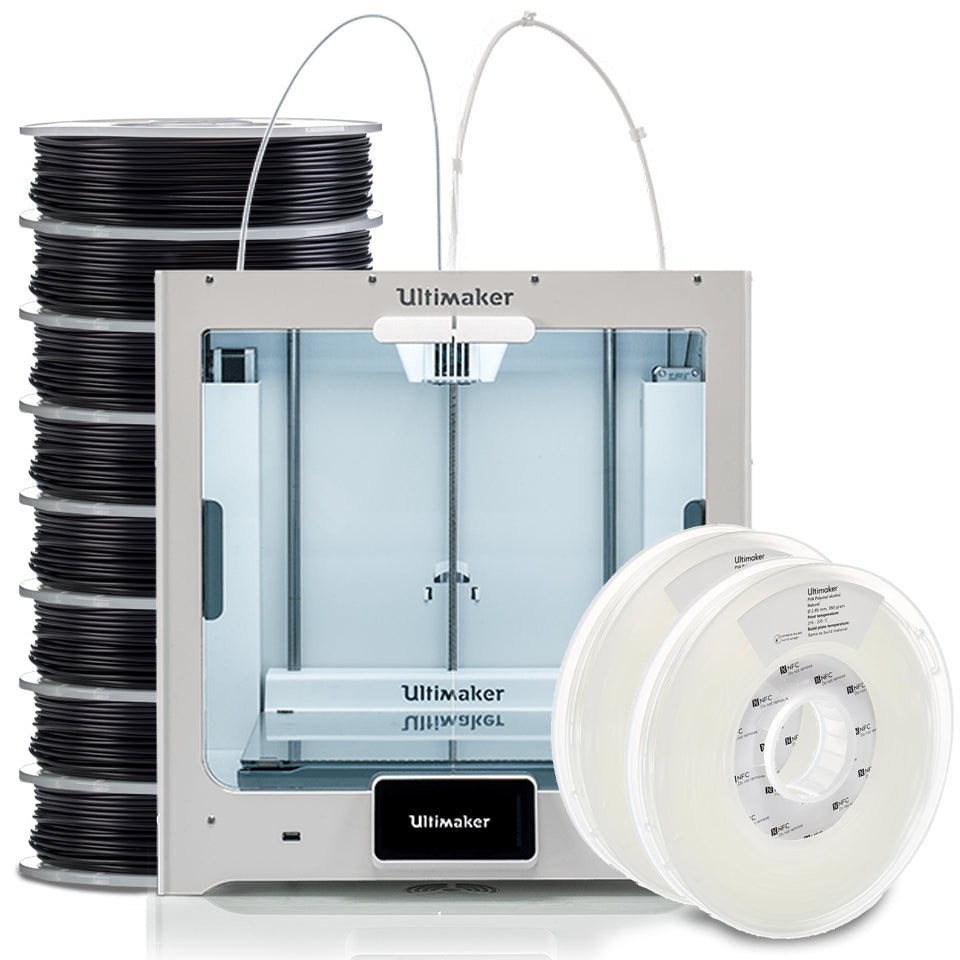 Get a Custom Quote
Ready to get started? Request a personalized quote for the Ultimaker S5 Starter Bundle.
Filament & Supplies
The quality of your filament and replacement parts matter. That's why were your leading source for 3D Printers printing supplies.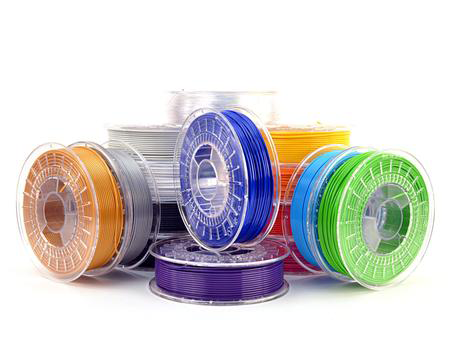 Filament
3D printers offer support for several materials with varying applications, including PLA, nylon, PVA, carbon fiber, ABS, kevlar, and more!
See all filaments
Supplies & Parts
3D printers offer support for several materials with varying applications, including PLA, nylon, PVA, carbon fiber, ABS, kevlar, and more.
See all supplies & parts
Service & Support
A printer purchased with ImageNet eliminates the heartache of negligible support.
Our technical expertise and support available when you need it.
Trained technicians that specialize exclusively in handling 3D printers.
Choose the level of support that's right for your organization's needs.