Availability: In Stock
Shipping: Calculated at Checkout
Are you an educator? You may be able to receive special pricing by requesting a custom quote.
Request a Quote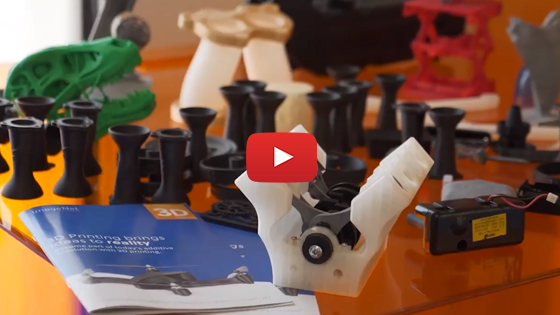 We're passionate about 3D printing.
Watch the video to learn what makes buying from ImageNet unique.
Description
Take your 3D printing up a notch with Ultimaker's newly launched S5 Pro bundle!
Get the freedom to print on a wider range of materials, and use the Ultimaker S5 to print all day, every day.
What's In The Bundle
Ultimaker S5 – The award-winning, easy-to-use desktop 3D printer with a large build volume and dual extrusion used by thousands of professionals worldwide.
Air Manager – A top enclosure to make the process of 3D printing safer – for you and your workspace. Includes a material-matching adaptive EPA filter.
Material Station – A 6-spool pre-feeder for a large variety of materials, with automated humidity control that switches to match the materials used.
Filament

 

– 8 spools of T-PLA or PLA and 2 spools of PVA.
With Ultimaker's S5 Pro Bundle, say goodbye to inefficiency and hello to freedom.
The Materials Station
The Ultimaker S5 Material Station redefines material handling.
The Materials Stations offers greater efficiency and less manual operations in materials handling. The 6-spool pre-feeder offers a larger capacity for big print jobs and greater flexibility in your set up. 
Each bay in the pre-feeder is NFC-enabled and compatible with:
All Ultimaker Filaments (with the exception of 350-gram spools)
Glass or carbon-reinforced materials
Leading brand's materials and 3rd party 2.85 filament with a spool that fits.
The pre-feeder bays also feature end-of-spool detection. Print effortlessly on over 28-million combinations for Ultimaker materials alone! Endless possibilities, easy 3D printing.
The Air Manager  
The Air Manager's closed, inside-out airflow catches, traps, or diffuses up to 95% of UFPs.
If you've struggled with humidity control and air quality issues in the past, Ultimaker's Air Manager offers an easy solution.
Independent research found that the Ultimaker Air Manager filters out up to 95% of all ultrafine particles!
The Air Manager features:
140 mm fan
Inside-out airflow, pulling in the maximum volume of air.
Large, high-efficiency air filter
Easy functionality handled entirely by Ultimaker S5 firmware & Cura Software
Predefined profiles for different material types
The enclosed chamber of the Air Manager allows you to print anywhere, without compromising on materials.
Accelerate innovation with the Ultimaker S5 Pro Bundle!
Techincal Specifications
Build Volume
330 x 240 x 300 mm
(13 x 9.4 x 11.8 in)
Materials
Nylon
PC
PLA
ABS
CPE
PVA
Tough PLA
Breakaway
PP
TPU 95A
DSM Arnitel ID 2060 HT
DuPont™ Hytrel® 3D4100FL
Owens Corning XSTRAND™ GF30-PA6
DSM Novamid® ID1030 CF10
Igus Iglidur I180-PF
Z-Index Resolution
6.9, 6.9, 2.5 micron
Build Plate Type
Heated glass build plate (20 - 140 °C)
Software
Ultimaker Cura
Ultimaker Connect
Ultimaker Cloud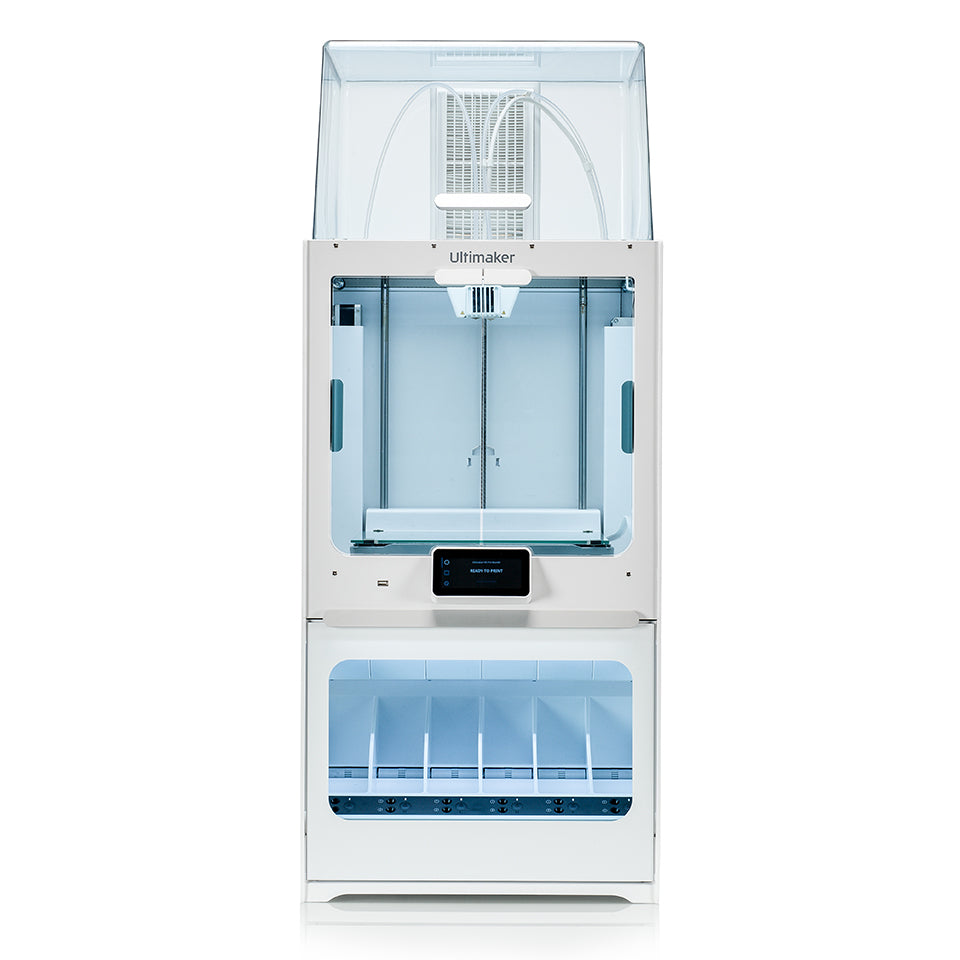 Get a Custom Quote
Ready to get started? Request a personalized quote for the Ultimaker S5 Pro Bundle.
Filament & Supplies
The quality of your filament and replacement parts matter. That's why were your leading source for 3D printing supplies.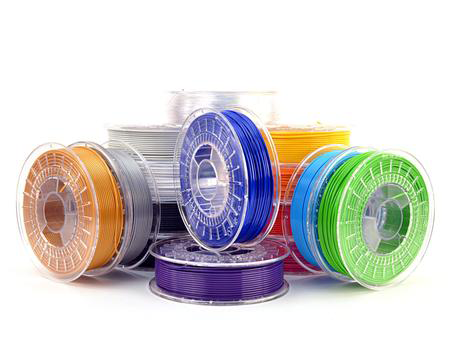 Filament
3D printers offer support for several materials with varying applications, including PLA, nylon, PVA, carbon fiber, ABS, kevlar, and more!
See all filaments
Supplies & Parts
3D printers offer support for several materials with varying applications, including PLA, nylon, PVA, carbon fiber, ABS, kevlar, and more.
See all supplies & parts
Service & Support
A printer purchased with ImageNet eliminates the heartache of negligible support.
Our technical expertise and support available when you need it.
Trained technicians that specialize exclusively in handling 3D printers.
Choose the level of support that's right for your organization's needs.