Availability: In Stock
Shipping: Calculated at Checkout
Are you an educator? You may be able to receive special pricing by requesting a custom quote.
Request a Quote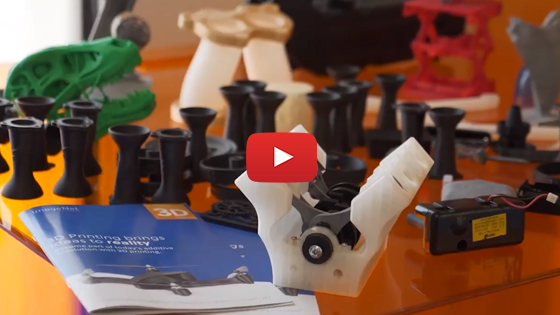 We're passionate about 3D printing.
Watch the video to learn what makes buying from ImageNet unique.
Description
Best-in-class reliability
Ultimaker took everything users loved about the award-winning UltiMaker S5, and made it even better. The UltiMaker S7 can be trusted to do its job, giving you the freedom to do yours. The inductive sensor-enabled bed leveling of the S7 ensures a perfect first layer and the integrated air manager maintains the build volume at an optimally regulated temperature. Additionally, run-out and fan bracket sensors will pause your print and notify you if you run out of filament or if there is a clog that causes your print head to flood.
Bundle Features 
Fused filament fabrication (FFF)
Print head Dual extrusion print head with auto-nozzle lifting system and swappable print cores
Build volume: 330 x 240 x 300 mm
Includes Material Station
Intro Video
Ultimate connectivity
The UltiMaker S7 is your gateway to the entire UltiMaker platform. Access all the tools you need to start 3D printing – Manage and monitor your prints securely with the UltiMaker Digital Factory, improve your 3D printing knowledge with e-learning courses on the UltiMaker Academy, and choose from hundreds of materials and plugins using the UltiMaker Marketplace.
Features
Easy setup and monitoring: Start printing quickly with a simple first-time user experience, including NFC material recognition and a high-resolution internal camera.
Access to the UltiMaker platform: Seamless integration with the extensive UltiMaker platform. Including software, materials, and hardware.
Environmental control: The integrated air manager filters out up to 95% of UFPs while also keeping the build chamber temperature carefully regulated.
Advanced active leveling: Reliable first-layer adhesion enables unattended use without manual leveling.
Wide material choice: Use almost any material with our open filament system, including composites.
Large build volume: Scale up with bigger parts or batch production.
Network connectivity: Print via Wi-Fi, LAN, cloud, or USB.
UltiMaker Essentials: Access to security-assessed software – with remote printing, user management, and e-learning.
Flexible build plate: The PEI-coated build plate makes for reliable print adhesion and removal. A sensor also assures your build plate will always be in place before printing
UltiMaker 3D Printer Comparison
Techincal Specifications
Build Volume
330 x 240 x 300 mm
(13 x 9.4 x 11.8 in)
Materials
ABS
CPE
CPE+
Nylon
PC
PLA
PP
Tough PLA
TPU F94A
TPU 95A
Lehvoss LUVOCOM 3F PAHT® 9825 NT
Lehvoss LUVOCOM 3F PAHT 9826 NT
Kimya ABS ESD
Jabil PET G 0800 ESD
Ensinger PC FR Natural
BASF Forward AM XSTRAND™ GF30-PA6
Covestro Addigy® F1030 FR
AquaSys ® 120
Z-Index Resolution
0.25 mm nozzle: 150 - 60 micron
0.4 mm nozzle: 200 - 20 micron
0.6 mm nozzle: 300 - 20 micron
0.8 mm nozzle: 600 - 20 micron
Build Plate Type
PEI coated flexible build plate (20 - 140 °C)
Software
UltiMaker Personal
UltiMaker Essentials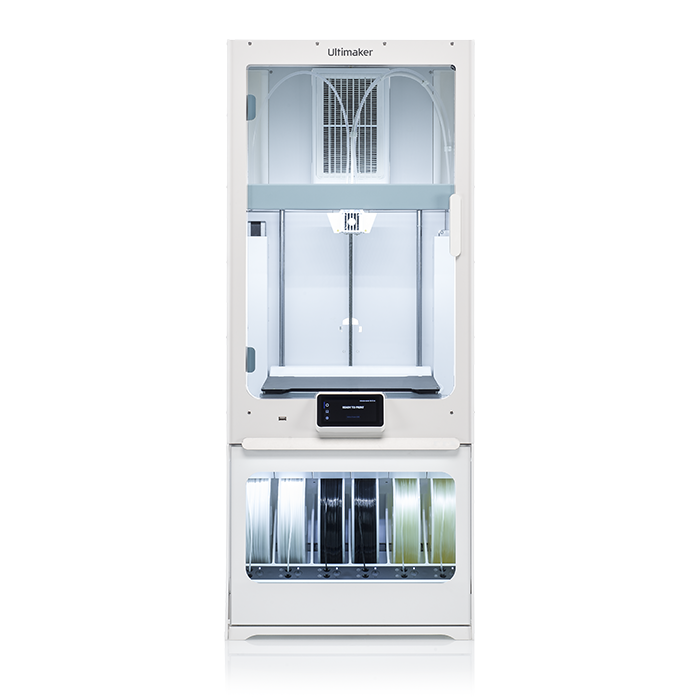 Get a Custom Quote
Ready to get started? Request a personalized quote for the UltiMaker S7 Pro Bundle.
Filament & Supplies
The quality of your filament and replacement parts matter. That's why were your leading source for 3D printing supplies.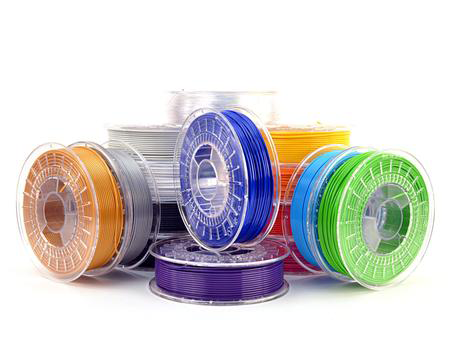 Filament
3D printers offer support for several materials with varying applications, including PLA, nylon, PVA, carbon fiber, ABS, kevlar, and more!
See all filaments
Supplies & Parts
3D printers offer support for several materials with varying applications, including PLA, nylon, PVA, carbon fiber, ABS, kevlar, and more.
See all supplies & parts
Service & Support
A printer purchased with ImageNet eliminates the heartache of negligible support.
Our technical expertise and support available when you need it.
Trained technicians that specialize exclusively in handling 3D printers.
Choose the level of support that's right for your organization's needs.